Sonne Tanken In Teneriffa

read blog
sejlerliv
... 924 entries
david gill
... 762 entries
harry and judy's rv trip
... 736 entries
debbie does...round the w
... 528 entries
lushblog
... 472 entries
la vuelta al mundo en 477
... 394 entries

Peter & Joan's Adventures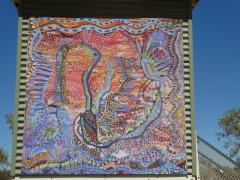 Peter & joan are roving retirees. together we have been fortunate to travel some of this wonderful planet but we have plans of seeing and experiencing a lot more. this blog is for our future reference and to share with anyone...

read blog
sejlerliv
... 2 minutes ago
my world travels
... 3 minutes ago
harry and judy's rv trip
... 4 minutes ago
debbie does...round the w
... 5 minutes ago
lushblog
... 5 minutes ago
too blessed to be stresse
... 5 minutes ago

Search for a friends blog, or find out what a real traveller has already written about a destination that you're planning to visit.