Sonne Tanken In Teneriffa

read blog
sejlerliv
... 948 entries
david gill
... 804 entries
harry and judy's rv trip
... 769 entries
debbie does...round the w
... 528 entries
lushblog
... 476 entries
eutikia ... festina lente
... 361 entries

My World Travels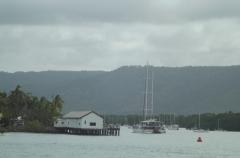 Memories of my holidays. a write up of my travel journals for me to look back on and remember good times, and for my family to read if they wish to find out what i've been up to. if anyone else fancies browsing through, t...

read blog
debbie does...round the w
... 45 seconds ago
sonne tanken in teneriffa
... 2 minutes ago
sejlerliv
... 4 minutes ago
pistol and beano`s world
... 4 minutes ago
amy and rick's big advent
... 5 minutes ago
lushblog
... 6 minutes ago

Search for a friends blog, or find out what a real traveller has already written about a destination that you're planning to visit.